Among the oldest mountains in Europe,
the Vosges are known for their gentle, generous curves.
These "Ballons", no higher than 1424 m (Grand Ballon in the south of the mountains), offer visitors breathtaking scenery.
There are hundreds of trails that wind across the entire range, close to a peak, the Ballon d'Alsace, Markstein, Tanet, Gazon du Faing … or by chance a lake: Lac Blanc, Lac Vert, Lac des Perches, Lac Forlet, and others.
Not to mention a gourmet break in one of the many farm/inns in the mountains, where you can taste the famous Marcaire meal: soup, meat pie, smoked sausage and potatoes with bacon, fromage blanc with Kirsch liqueur … You will definitely need a good hike in the countryside after that!
Besides hiking in summer, you can also go skiing (alpine or cross-country) and snowshoeing in the various mountain resorts. And mountain biking on downhill tracks specially designed for bike fans, summer tobogganing, horse riding, etc.
The Hautes-Vosges are not short of possibilities and offer various activities for every season and for every taste.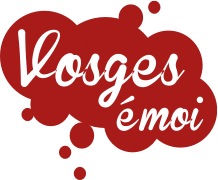 The Vosges, a different experience with Vosgesemoi
Find out about the many activities available in our region
Discover