Stay at the Résidence
and enjoy the pleasures of an almost two-hectare estate
where everyone will find the perfect activity.
The leafy park promises you a quiet moment to relax with a good coffee, a cold drink and a good book, whilst a light breeze makes the leaves dance and caresses your face.
Just sitting or lying in the grass, you can listen to the silence of nature and learn to distinguish between the rustle of the leaves and the light steps of the squirrels. Watch nature come alive.
For the most energetic, the famous white lines are an incentive to practice. A few yellow balls, a racket, and you can be the player of your dreams. Here, there are no clay courts or stands, only trees as spectators.
Or other guests, as long as you are worth it!
For those who want a leisurely break, there are deck chairs alongside the swimming pool. On sunny days, the  pool is completely uncovered to allow you to enjoy both the sun and the softness of the water, but heated and sheltered the rest of the year. Imagine splashing around in the water at 29°C and seeing a park covered in snow through the conservatory windows.
If you are still missing the heat, then a short sauna session will complete your relaxation, whilst you while away the time!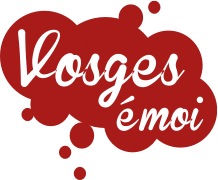 The Vosges, a different experience with Vosgesemoi
Find out about the many activities available in our region
Discover